Private Round-trip to Rottnest Island, 2 or 3 passengers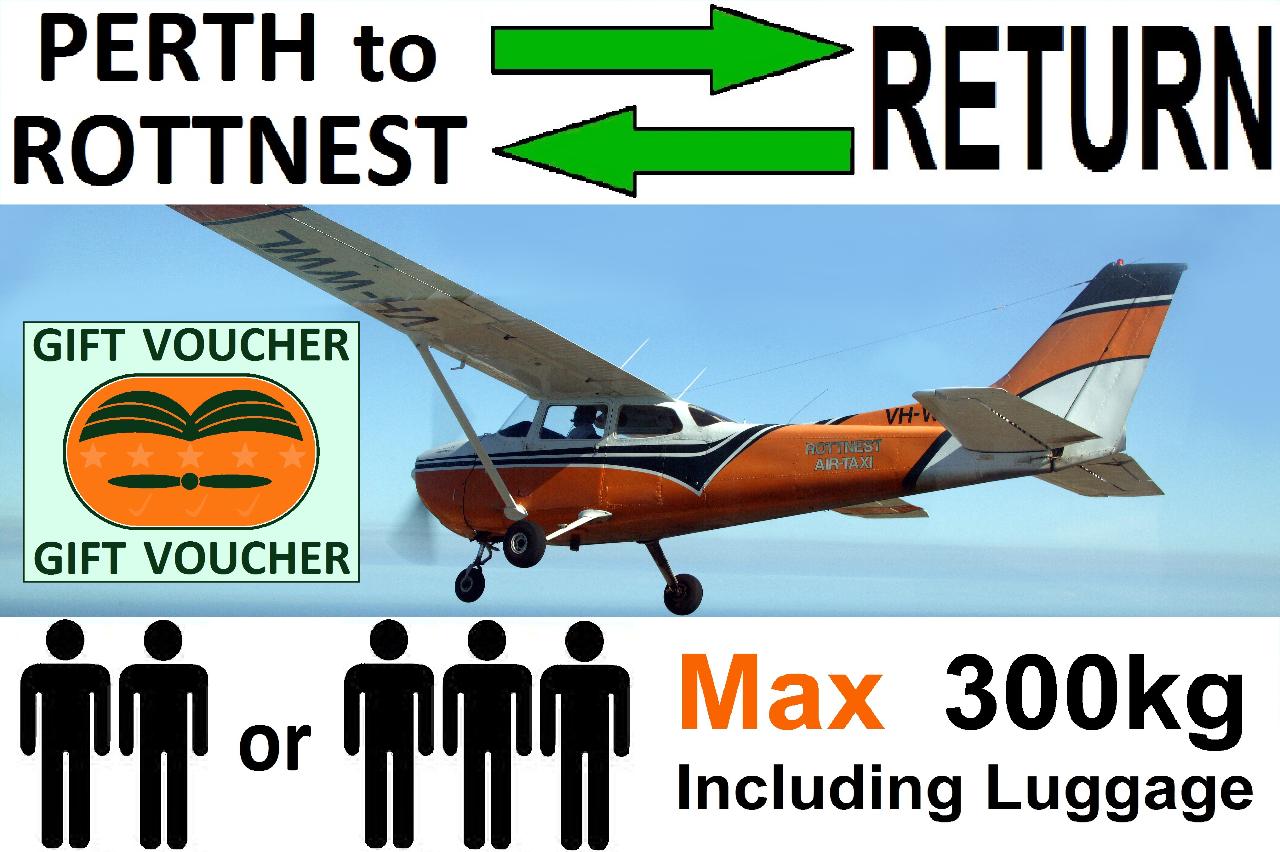 Location: Jandakot Airport, WA
Return flight from Perth (Jandakot Airport) to Rottnest Island in YOUR OWN PRIVATE AEROPLANE.
In other words: ONE $495 GIFT VOUCHER gives you the WHOLE AIRCRAFT, which is ideal as a gift for two people, or even three (within weight limits).
The value of this voucher is for a private four-seat Cessna 172 aircraft (pilot occupies one seat, three passenger seats). We have flexible departure times every day. This allows for day-trips or for your guests to stay overnight (or several nights!). Guest and luggage weight limit 300kg total. Accommodation not included.
Enter

1 RECIPIENT

here for

1 WHOLE FLIGHT

which can carry

TWO

OR

THREE FRIENDS

on

1 VOUCHER!