Private Round-Trip to Rottnest Island, 4 to 6 Passengers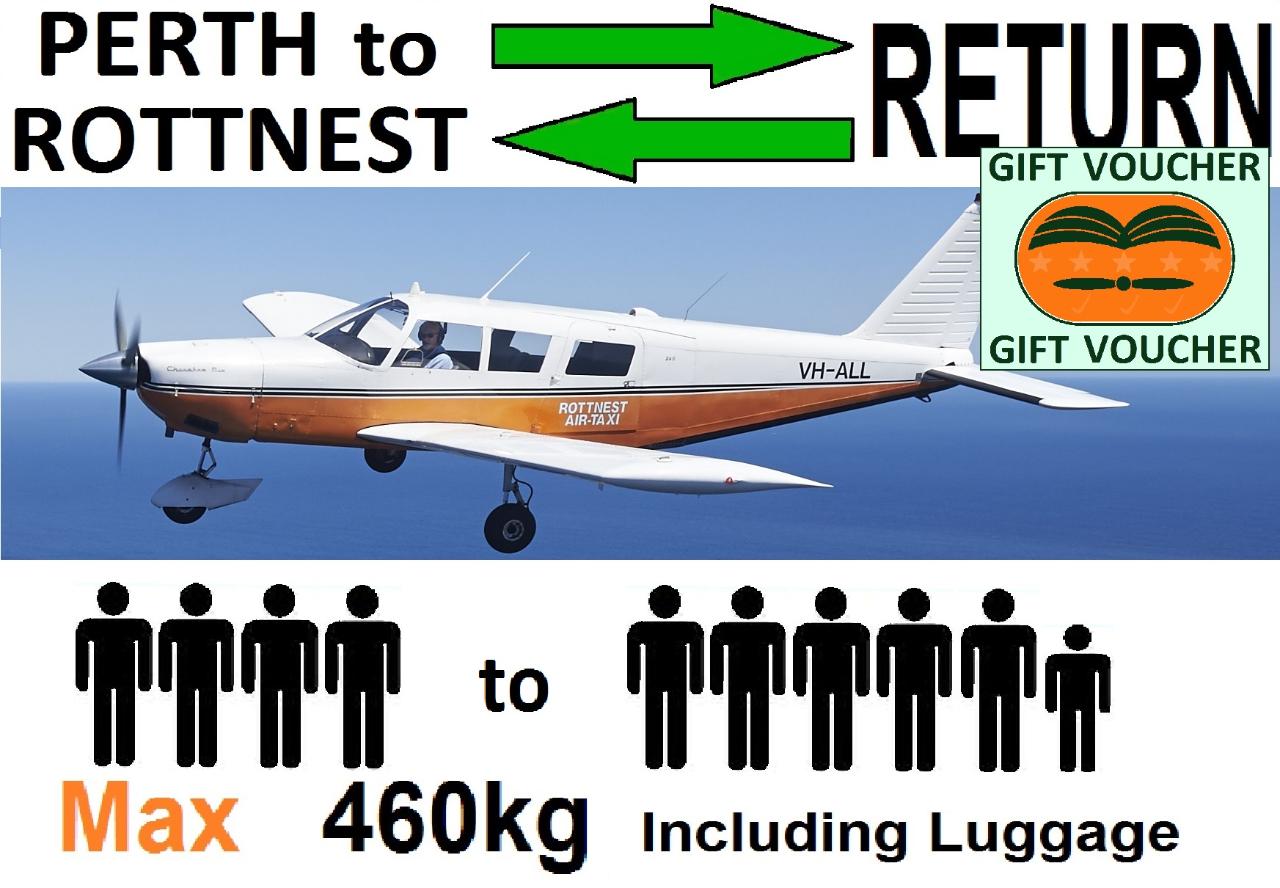 Location: Jandakot Airport, WA
Return flight from Perth (Jandakot Airport) to Rottnest Island in YOUR OWN PRIVATE AEROPLANE.
In other words: ONE $595 GIFT VOUCHER gives you the WHOLE AIRCRAFT, which is ideal as a gift for a group of four to six passengers (within weight limits).
The value of this voucher is for a private seven-seat Piper PA32 aircraft (pilot occupies one seat, six passenger seats) for the flight departure times mentioned above (10am departure Jandakot, 4pm departure Rottnest on the same day). Guest and luggage weight limit 460kg total.
Enter one RECIPIENT below for a WHOLE FLIGHT which can carry FOUR TO SIX FRIENDS on 1 VOUCHER!